5AM will now keep you informed on whats going on with the video / the world / my thoughts with the new blogspot. Yes everyone has a blog nowadays so im hoping on the bandwagon. I admit it.
Today - Basketball
A little backround on me. I played basketball in a league throughout the 80's and 90's and even played high school ball. I scored over 40 points in a game when i was 15. So if your questioning my basketball knowledge keep in mind I think I have enough knowledge of the game to give Stu Lantz a run for his job.
The Houston Rockets are currently on a 20 game win streak and next up is the LA Lakers. I grew up a Laker fan watching Magic and the showtime lakers. I was a fan when Robert Horry was hitting 3 point shots in the last second to win games. But after Shaq left and Kobe aka "Kanye" Braynt drove the whole team away I stopped caring. His arrogance and attitude really made me dislike him and I havent cared for them since.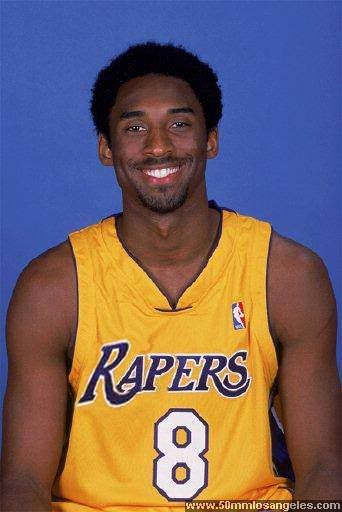 The team I really enjoy watching also has a starting lineup with the most tattoos in the NBA. The Denver Nuggets.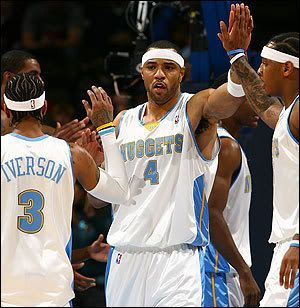 Its too bad they arent playing up to their potential and as of today wouldnt even make the playoffs. The west is tough. All top 8 teams are really good. Im thinking LA and Phoenix are going to battle it out though not only for the Division title but also for the Conference. The east is easier to pick. I hate Detroit always have since the "Bad Boys" days when they battled the Lakers. Lebron is a monster with a complete game we havent seen in a long time. Everynight out he is dominating and with his jump shot improving hes unstopable. Im picking Cleveland to Battle it out with Boston in the East with possibly a LA vs. Boston Championship just like the old days.
Feel free to post your comments on the NBA
look for upcoming blogs on
Books
Religion
Streetwear
Shoes
Movies
General Thoughts