So Sunday morning at 6AM im up and getting ready for vegas. Almost there and I look over and see Tal from DCMA's mowhawk in the car next to me. Already seeing people I know, wow its going to be a long couple days. Chilled at the pool for a little then it was off to what I thought was a Tribal Party. Once I get there I realize its the DCMA party at Wasted Space at the Hard Rock with all the 7th Letter heads in the building.
Next day were spose to go to Magic but the homie says fuck it and we chill in this room.
There's was some crazy lightning storm and me some chick who does porn caught a view of some ill lightning out the window.
Later that night its off to the Stussy party to see EPMD perform at the Palms. Im walking through looking for the venue and I see The Green Eyed Bandit himself Eric Sermon walk right past me. I stop and consider saying whats up after all he did a few songs with one of my good friends. Hes by himself and stops to play slots and has no one around him. Im like fuck it lets go get into the show (afterwards i was like dam i shoulda got a pic with him).
This party was SUPER crowded tons of people out front chilling trying to get in so we make up something real quick and tell homie were with so and so and he stamps our hands. Cool were in. Crowded as fuck in there but EPMD killed it and Supernatural went on next and was freestyling about whatever people handed him. I hope that shit makes it to YouTube cause did was killing it!!! Best freestyler in the game for sure.
So the next day its off to the magic convention and you need a pass to get in. Heres mine
The convention was HUGE downstairs they had all your smaller brands and i saw the homie at Rogue Status and the Rebel 8 booth and so on. Upstairs were the big brands and celebs (Boo Ya Tribe, Paul Wall, Skinhead Rob, Evidence, Alchemist & Mos Def just some of the people upstairs.
That night I went over to the Diesel party by the pool at the Palms. Pretty much what you would expect of a Diesel party only good thing was open bar.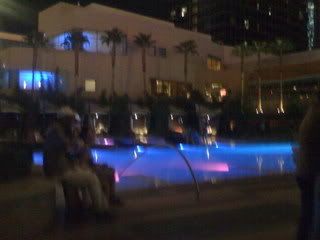 From there it was off to TAO at the venetian. This club was packed but the homie had the VIP wristband so we didnt have to wait in line and slid right in. There was a lingerie show in there and more free drinks.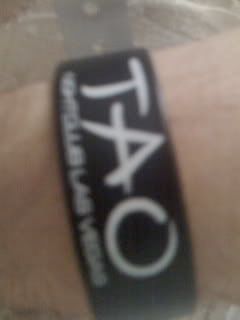 Vegas kills me - i hope i dont have to go back for at least a year.